WARRANTIES, REPAIRS, RETURNS, & TRADE-INS

It is true that we design, produce, and sell technical clothing for mountain biking, but our core product at NF is satisfaction. We take responsibility for the longevity of our product's entire life cycle regardless of who wears them. This means that if you're ever unhappy with the quality of your NF products we will have an option that works for both of us: either have the product fixed and keep running it, return it for a full refund* , or exchange it for a discount on new NF product. If you decide to leave your product with us we will wash it, repair it, and put it back in the market for someone else to enjoy and the cycle goes on.
Mountain Biking is an inherently rough sport resulting in spectacular crashes in spectacular settings, often made from rocks and roots which are very rough even on the toughest garment. Being riders, we understand this and have built constructing and reconstructing NF garments into our business model. If you find you are in need of repairs you can start by washing the product in question then filling out this form to begin the repair process. 
Breathing life back into a well worn, or even fully cooked NF garment presents a unique challenge every time. It allows us to be creative, in some cases very creative, and gives the garment another chance at life. Once we feel it is strong enough to perform its duties, we will photograph it in the studio and put it back up for sale on our website. This process can be repeated for generations (of the garment).
We have a 1-year limited warranty on all of our garments against design flaws and factory defects. Our warranty is based on the average life cycle of the average serious mountain biker. Using NF pants for anything other than mountain biking will increase the amount of wear and tear and may void warranty if we deem as unusual.  
If you have some old gear sitting in the back of your closet we want it! If you are interested in trading in your old tattered gear for some new NF kit please let us know about it.
Send us an email
with some pics of the gear you want to trade in then we will make you an offer in the form of a discount code or NF web store credit. 
WHAT WE DO WITH YOUR OLD GEAR
The gear you trade in will be rebuilt, washed and disinfected, then put back on the market in our
Used Gear
section. Don't be discouraged if your prospected trade-in is a little 'worse for wear', used gear should have character. Besides, we like the challenge of bringing destroyed gear back to life.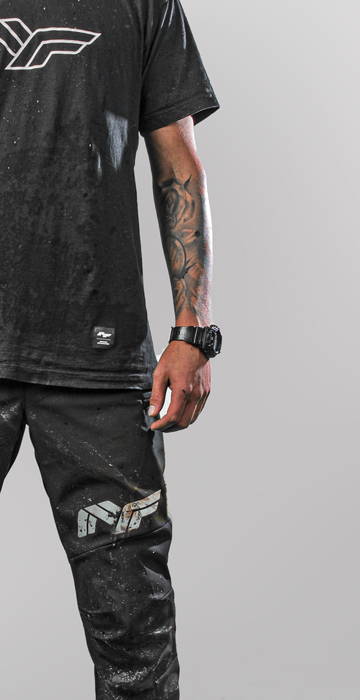 ---